As the United States was hit by an intense wave of Coronavirus infections and fatalities, many citizens found themselves losing their jobs and financial security. To compensate and aid the workers impacted by these unforeseen circumstances, the US government announced a massive relief fund of $2 trillion.
The Coronavirus relief act aimed to provide aid and assistance to US unemployed citizens to stay afloat in these trying times. Currently, it is providing Coronavirus unemployment benefits to millions of Americans left stranded by the existent pandemic.
The coronavirus unemployment benefits provided by the Coronavirus Aid, Relief, and Economic Security Act are inclusive of people who are self-employed, like freelancers and contractors, along with people who lost steady jobs.
Additionally, the relief act provides an extra $600 per week to supplement the benefits provided by each state. In most states, it raises the weekly unemployment benefit to the maximum by more than doubling it.
Apart from dealing with unemployment, the relief act expands to offer several billion dollars in emergency funds to essential institutions like the healthcare department, including hospitals. It also provides aid to businesses that are hit especially hard by the novel COVID 19 by providing direct payments to the affected.
With the escalating impact of the pandemic, small businesses are shutting down every day, and the economy is left in shambles. If you find yourself unemployed in this terrifying time, we are here to guide you on what you can do to claim the coronavirus unemployment benefits to help you tackle your financial liabilities.
Eligibility for the coronavirus unemployment benefits
According to the CARES Act, citizens who are eligible for the coronavirus unemployment benefits have either been forced to work reduced hours or left entirely unemployed due to the COVID-19 crisis.
The benefits are inclusive of workers infected by the virus, self-quarantined doe developing symptoms, and the ones responsible for the care of someone infected by the virus.
Other circumstances that make you eligible for the coronavirus unemployment benefits, include:
If your workplace was shut down as a result of the public health emergency
You were forced to quit your job due to the pandemic
If you are a caregiver or nursing someone who had to leave school or any other living situation as it closed down
If you were offered a job but the offer was pulled back due to the virus
If you got a new job but are unable to go to join it because of the pandemic
The coronavirus unemployment benefits also cover self-employed people, which include but aren't limited to part-time workers, contract workers, individual gig service providers, or anyone who wouldn't otherwise be eligible for these benefits due to insufficient employment history.
The circumstances which make you ineligible for coronavirus unemployment benefits include:
If you've been switched to work from home setting by your employer with full pay
If you are out of work under a paid leave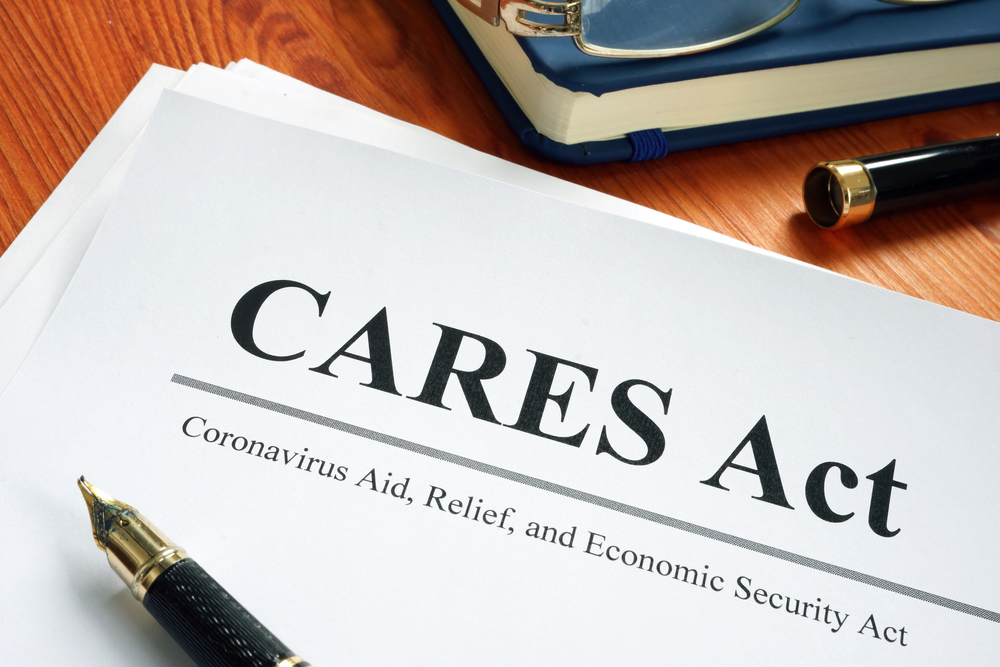 Coronavirus Unemployment Programs offered by the Relief Act
There are three unemployment programs introduced under the Coronavirus Relief Act, that you need to about. They are as follows:
Pandemic Unemployment Assistance
The Pandemic Unemployment Assistance program is designed to assist people who do not qualify for regular unemployment insurance. These workers include contractors, gig workers, and self-employed. This program is also inclusive of aiding part-time workers with insufficient employment history.
Under the Pandemic Unemployment Assistance, you are entitled to receiving benefits for up to 39 weeks. The final sum that is dispatched to you is decided by the state you have applied in. The state runs eligibility checks and calculates the amount of monetary benefits accordingly.
In most cases in almost all states, you're only considered for the Pandemic Unemployment Program if you have previously applied to regular unemployment benefits and been denied.
Pandemic Emergency Unemployment Compensation
The Pandemic Emergency Unemployment Compensation is a special program for citizens who have utilized their regular Unemployment compensations to the maximum on or after July 1, 2019. This program offers up to 13 weeks of benefits for those who qualify.
Federal Pandemic Unemployment Compensation
The Federal Pandemic Unemployment Compensation program provides an additional sum of $600 per week in benefits and also includes people who are already on Pandemic Unemployment Assistance or Pandemic Emergency Unemployment Compensation.
To receive this federal benefit, you are required to apply for unemployment via your state. This benefit is payable until July 31 of this year.
Managing your weekly expectations
Coronavirus unemployment benefits consist of two weekly payments:
The payment provided by your state. This amount is calculated by different variables in different states; the same is the case for maximum weekly benefits.
The Federal Pandemic Unemployment Compensation is the add-on payment, which will continue weekly until the end of July 2020.
Another piece of vital information to note is that the Federal Pandemic Unemployment Compensation doesn't render your ineligible for income-based health insurance.
How to apply for the coronavirus unemployment benefits?
Here's everything you need to know to help you apply for the unemployment insurance:
To apply for unemployment benefits, you'll first have to contact the unemployment office of your state.
The unemployment claim can be filed either online or over the phone.
It is important to remember that your claim might not be completed immediately, even if you're deemed eligible.
State unemployment agencies are sometimes not equipped to pay out your claims as the Pandemic Unemployment Assistance Program is simultaneously implemented.
Keep checking the website of the unemployment office of your state, and stay updated on the ongoing progress.
You can follow your state's unemployment office on social media for latest updates.
Information required for filing your claim
The required information for an unemployment claim might vary from state to state. But most commonly, you'll be required to provide the following information:
Personal Information
Full name
Social Security number
 Driver's License number (if applicable)
Alien Registration number and expiration date (in the case of foreign citizenship)
Phone number and mailing address
Bank account information (usually optional)
Employment information from the last employer
Employment information from any other employer in the past 18 to 24 months
Employment History
The employment history information required includes:
Name of employer (as it appears on your pay stub or W-2)
Full address and contact information of the employer
Supervisor's name
Joining and end date
Hourly, weekly and monthly salary information
Reason for termination of employment
In the case of self-employment, or other independent contracts, you'll have to submit recent tax returns or 1099 form for the purpose of your income verification.
How are people seeking therapy during coronavirus?
Conclusion
Filing for an unemployment claim can be overwhelming and time-consuming. Expect delays due to overflowing applications. Be prepared to try filing a claim multiple times.
We hope this comprehensive guide to coronavirus unemployment benefits helped clear things out for you.